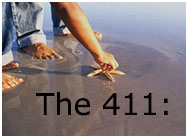 ---
What are services at SCOG like?
Every service at Soldotna Church of God has been designed with you in mind, we offer strong Bible based teaching from the word of God that will help you with the day to day issues of life, inspiring and uplifting music, and fun learning for children of all ages. Services are approximately 90 minutes long
---
What do I wear?
Our congregation attends dressed anywhere from casual to dressy so feel free to come in a style that is comfortable to you.
---
What kind of church are you?
We are part of the Church of God. We are a church where EVERYONE is WELCOME! I would like to say we are an enter-denominational church, all denominations can ENTER! We aren't' concerned about where you've been, we are concerned about where you are going
---
Where do my children go to service?
We have something for children of all ages. Newborn to 3 will be well cared for in our nursery. Ages 4 thru 4th grade get teaching on who God is and who they are because of Him. 5th & 8th grade have teaching that is age appropriate and designed to where they are in life and show them how relevant God is to every day. You are always welcome to keep you children in service with you, but we highly encourage our guests to take advantage of the fun safe & exciting programs we offer your children. Plus the kids will have a lot more fun.
---
How will I know what to do during the worship service?
All of our services are very easy to be a part of. Pastor Humphries gives great direction on when to sit or stand and if you miss the cue, follow your neighbor. It's easy and fun because church is supposed to be fun!
---
Am I going to feel out of place?
Our goal is to make you feel like you've come home and are someplace where you are accepted and loved. We don't care where life has taken you up till now. We do care about where you are going and that you know that God loves you!
---
What if I have more questions?
We have a great staff and volunteers who would love to help answer your questions or put you in touch with someone who can.
---
Why do we lift our hands?
…It's Biblical "Let us lift up our hearts and our hands to God in heaven." Lamentations 3:41 "Lift up your hands in the sanctuary and praise the LORD." Psalms 134:2 "I will praise you as long as I live, and in your name I will lift up my hands." Psalm 63:4 "I want men everywhere to lift up holy hands in prayer." 1 Timothy 2:8
---
Why in the Bible so important?
"All Scripture is God-breathed and is useful for teaching, rebuking, correcting and training in righteousness, so be thoroughly equipped for every good work." 2 Timothy 3:16-17 Jesus said, "The words I have spoken to you are spirit and they are life" John 6:63 "…Jesus said, If you hold to my teaching, you are really my disciples. Then you will know the truth, and the truth will set you free." John 8:31-32
---
Why do we clap our hands and have audible praise to God?
"Clap your hands, all you nations; shout to God with cries of joy." Psalms 47:1 "Shout for joy to the LORD, all the earth, burst into jubilant song with music." Psalms 98:4 "Our mouths were filled with laughter, our tongues with songs of joy." Psalms 126:2
---
Why do we sing?
The answer is simply…We LOVE to worship God! We put so much time and energy into the worship portion of our services because worship is loving God, connecting with God, and giving God thanks for who He is and what He has done for us. Singing is our vehicle to worship God and bring honor to Him. "Worship the LORD with gladness; come before him with joyful songs." Psalms 100:2 God created music for us so that we would praise Him. "How good it is to sing praises to our God." Psalm 147:1